" Aluline " Aluminium Adjustable height Netball posts are the most ad-vanced netball posts available today, and are designed using a custom aluminium extrusion made exclusively for use as sports posts. These systems are suitable for indoor and outdoor use, and will not rust. They are 72 mm in diameter with an effective wall thickness of 1.6 mm thanks to the advanced design, these posts are stronger and more rigid than steel or off the shelf geometric aluminium designs.
The Aluline systems are easy for all staff to handle, come with plastic stoppers in the base to protect your floor should the posts be dropped or dragged, and a high quality polyester powder coated finish.
However, to cater for Netta use as well, the system has been designed to be height adjustable, allowing for seamless use at both regulation heights and anywhere in between.
The adjustment can be made from the ground, and is completed in sec-onds leaving the post in playing mode with no projection above the ring in either position.
The net holders are milled into the full wrap around wing brace and can never snap off rendering net attachment impossible, or worse yet leaving a dangerous shard of steel for players to cut themselves on.
They also borrow from Basketball designs for strength, the wrap around brace rather than old style support struts for additional strength.
Ground Sleeve and Sleeve Cap are additional -See Part # 74RMASV
**Freight Costs also apply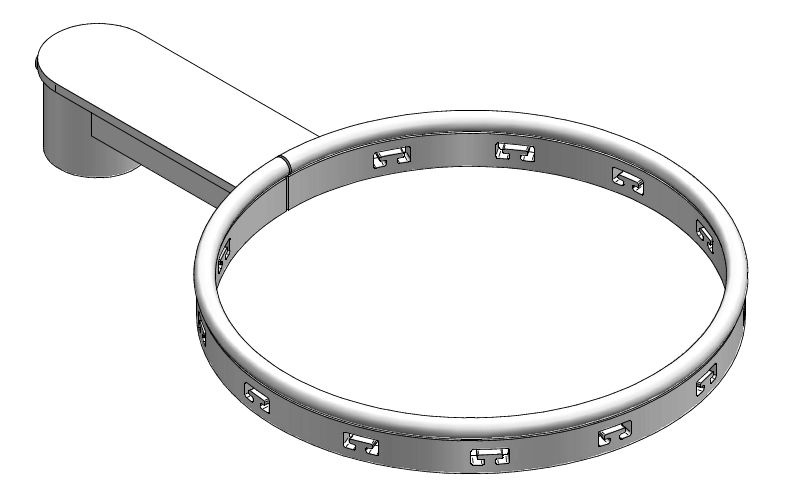 Aluline Height Adjustable Netball Goal (each) *Plus delivery
Product Code: 12NRMANBALH
Related Products