Plifix Ground Marker, 1 x Single marker - White only
What looks more like a tuft of grass than another tuft of grass?
Answer: The PLiFiX® marker, a marking tool that resembles a tuft of grass.
Fibres
Treated synthetic anti-UV,
resistant to mowing and being pulled out
Sand
Poured on after planting
it fills the space between the fibres
and increases the resistance of the PLiFiX® marker
Spiral cone
Made of recycled polypropylene.
Driven into grass or clay surfaces, they are the most practical solution for marking and indicating underground objects or setting lines and boundaries.
PLiFiX® markers can be used permanently or temporarily.
Used on sports grounds all around the world, PLiFiX® markers mark out playing fields and ensure that the dimensions are accurate. They make it much easier to mark out the lines.
PLiFiX® markers can be used in gardens as discreet and permanent indicators for underground gas tanks, electricity cables, water pipes and sprinklers. PLiFiX® markers also accurately and clearly set boundaries around building sites or camp-sites and grass car-parks.
Present on more than 200,000 sports grounds around Europe, PLiFiX®markers mark out playing fields, ensure the accuracy of dimensions and facilitate the marking of lines.
Used by landscape specialists (on sports grounds, golf courses, by landscape and nursery gardeners, and architects), easy to plant and safe both for users and equipment, PLiFiX® markers efficiency & effectiveness have been proven.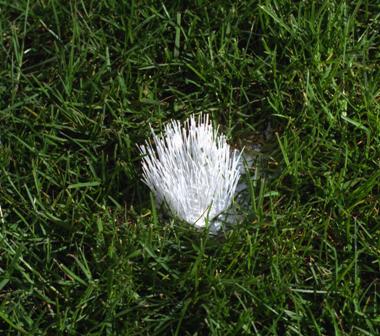 Related Products